Cowboy kids are rough and tough, and can be a bit rebellious at times.
They like to wear their hats to the table and hear mom say, "You know you're not supposed to wear that to the table, get it off!" just so they can have the satisfaction of knowing someone recognized they have a cowboy hat on.
Cowboy kids enjoy entering 4H livestock shows so that they can stand out in an arena and pose with their bovine buddy.
Cowboy kids like to answer questions about their bovine buddy and do it with pride and a smile on their face!
Cowboy kids have many friends, but there is usually that special friend that they call their BFF.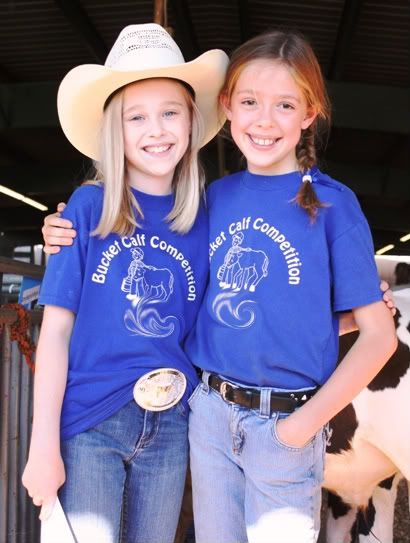 Cowboy kids need a faithful steed that will perform to her utmost ability when called upon to do so!
Cowboy kids don't blink an eye when their faithful steed doesn't perform to her utmost ability but laugh and allow Daddy to edit the photo so that the whole family can get a good laugh at their expense.
Cowboy kids can be downright ornery, mischevious, and dirty (requiring multiple baths within a 24 hour period) but on the other hand, for the most part, are precious, loving kiddos that will one day look back upon their cowboy kid days and be thankful that they were allowed to be a cowboy kid.
Have a great day! Julie