I Should be cleaning my house, it's filthy.
I should be making banana nut bread because the over-ripe bananas in the fridge are nearly past their prime.
I should be educating my children and I won't go into detail there or I might embarrass myself...further.
I should be checking on my chickens as their wonderfully ambitious egg laying efforts have gone south lately.
I should. But I'm not.
Instead, I've chosen to play on the computer while my children watch a "How to Draw Animals" DVD on the TV.
We don't have cable.
I don't know why I threw that in...except it's funny when I'm talking to some people about "doing without" during tough times and they always seem to mention they don't have cable.
"Oh, we don't have cable." they say with all seriousness.
Like I'm going to respond with, "Oh, man, that's gotta be tough, you poor soul!"
Paleeze, "doing without" is going without meat every other day or something akin.
And it goes without saying that TV rots your brain and robs kids of their imaginations.
Excuse me a moment while I switch the TV back to the DVD player, I think the kids are watching Curious George, again.
Back to me.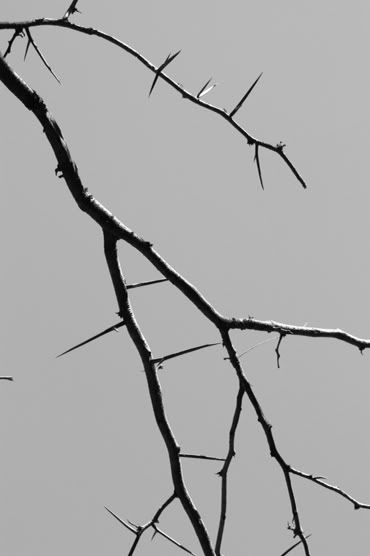 So I took this photo of one of our cursed Honey Locust trees that grow around the house and pasture, played with it and came up with:
Honey Locust in Color!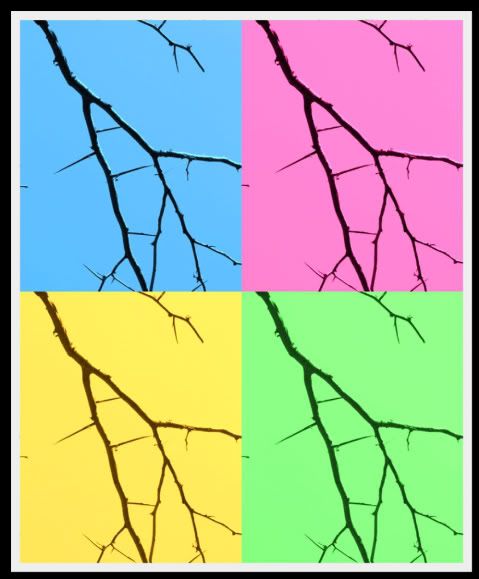 Pretty cool, huh?
Okay, now I'm starting to feel guilty.
Enough time playing here.
I should be doing something of significance.
Have a great week!
Julie