We're really liking this Botany unit! This morning the kids and I found mosses and lichen specimens on a short walk around the house. We came back in and they drew and colored the finds to put in a notebook that each of them have started for our Botany unit.
Another beautiful moth took up temporary residence in our barn. This time a Luna Moth.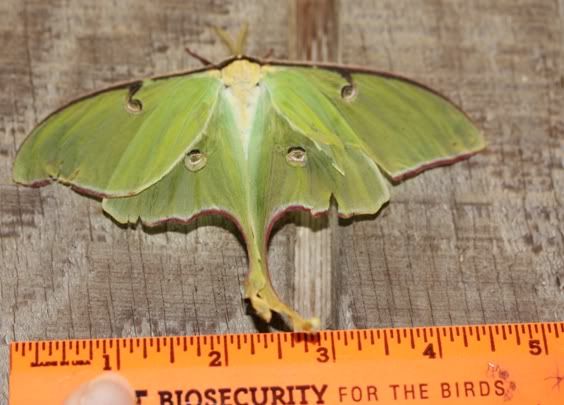 As you can tell by the long worn hindwings, this moth has seen better days and is probably close to death. We measured its wingspan and it was a little over four and a half inches.
After taking this photo, there was another Luna Moth in the barn just a couple of days later.
Yesterday morning a Summer Tanager was flitting about in the oak trees behind the house and I was able to get a quick photo. We've never seen them this early in the Spring and were pleased to get a glimpse of him.
My husband went to one of the local sale barns yesterday morning and purchased our first bottle calf of the Spring.
My oldest child had first pick of the calves this Spring and she named him Raymond.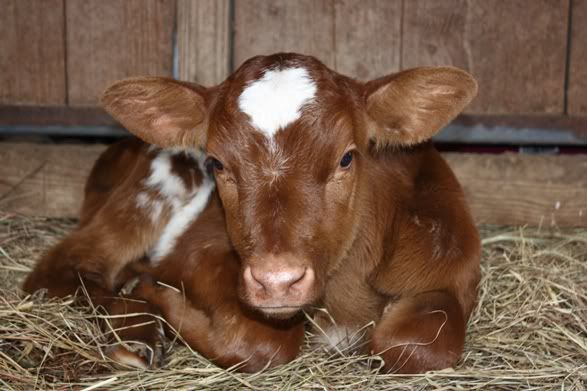 These past few days have brought horribly violent weather to the east and northeast of us. Tornadoes and flashfloods have brought devastation and death. Please remember those in your prayers that have lost loved ones and homes.
Blessings, Julie