This may stun many of you and for that I apologize.
But for the past year something has been weighing heavy on me.
This past winter I finally figured it out after many sleepless nights with great abdominal discomfort.
Here goes...
I've become lactose intolerant ((sigh)).
This isn't easy and for those that cry, "Tolerance, Tolerance!", let me just say this wasn't of my choosing!!!
I'm a milk lover...and let's not forget about cheese, the other food group of which I'm a huge fan.
And may I add that paying high prices for lactose free milk stinks!
The kids are told not to touch it! We have something semi-precious in the fridge and sadly it ain't chocolate ((sigh)).
So other than her jowls, I've also inherited something else from my Grandma.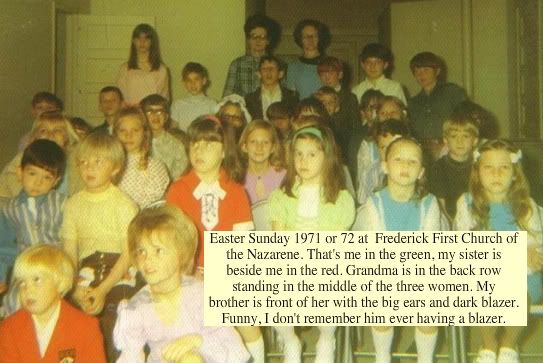 I love this old photograph! I was only around seven or eight years old.
I can remember her telling me in her precious southwest Oklahoma accent, "I just can't drink milk anymore, I blow up!" I understand now, Grandma.
As I'm growing older there is so much more that I understand and relate to...but that doesn't mean I have to like it.
Middle-aged and lactose intolerant,
Julie