Part of my morning routine is to head out to the chicken coop early while the sun is just peering over the eastern horizon, let the chickens out into their run, and then check the nesting boxes for eggs.
The hens lay throughout the morning, but there are always at least three eggs to be found by the time I get out there,...still warm...in the cedar-lined nests.
This morning, I tuck them into my barn jacket's deep pockets and then head out to the garden to see what may be coming up.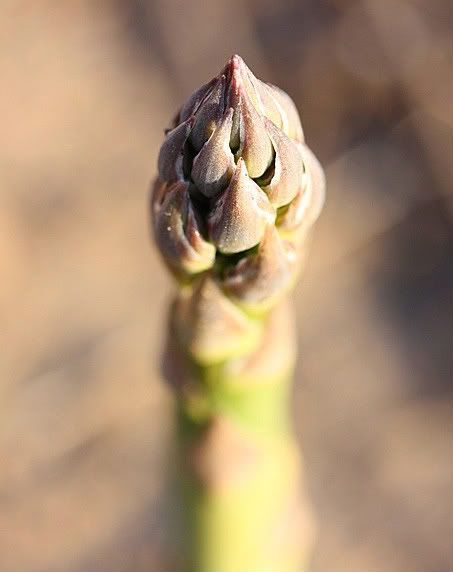 The asparagus I had divide several weeks ago and transplanted is making its way up and through the earth!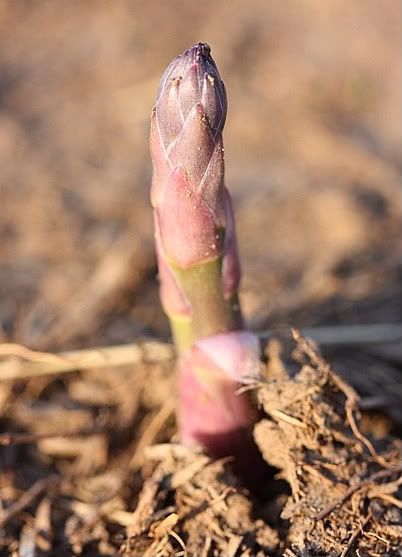 Not to be outdone, the green onions are also emerging. Wonderfully, we're all fans of fresh green onions on a crisp garden salad on a hot summers day!
Satisfied with the goings ons there, I stroll back towards the house, my hands in my pockets cupped around the still warm eggs.
The redbud trees at the edge of the driveway demand my attention. I take a few pictures and once again wonder why they're called redbuds when the blooms are most definitely not red.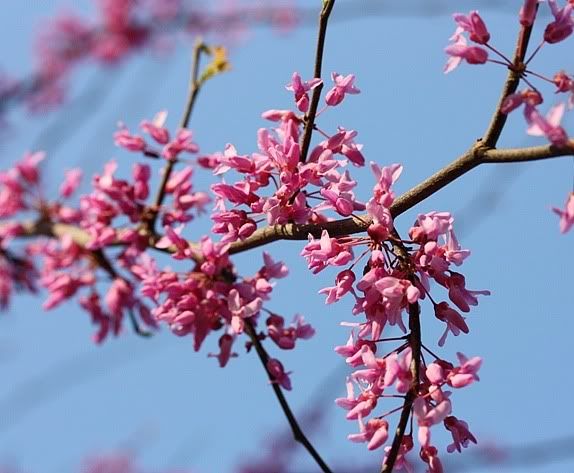 Grape Hyacinth are blooming. These tiny little flowers that are some of the first to bloom in Spring, have always enchanted me with their durability and the ease with which they spread. So charming!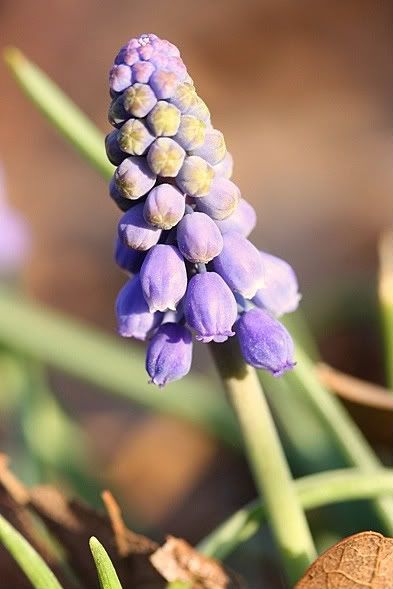 And then I head back into the house to prepare breakfast, educate children, work on a blog post, ponder the progress we're to make in the spiritual place our family is in right now, pray without ceasing, and work on the history fair that I have had the privilege to head up these last three years. The history fair is tomorrow morning.
My husband emailed this quote to me this morning,...I love it!
"Let it never be forgotten that the material part of a Christian Church is by far the least important part of it. The fairest combinations of marble, stone, wood and painted glass, are worthless in God's sight, unless there is truth in the pulpit and grace in the congregation. The dens and caves in which the early Christians used to meet, were probably far more beautiful in the eyes of Christ than the noblest cathedral that was ever reared by man. The temple in which the Lord Jesus delights most, is a broken and contrite heart, renewed by the Holy Spirit."
~ J.C. Ryle
Isn't that great?!
Blessings and have a great weekend, Julie