Recently, we made a trip to my hometown in southwest Oklahoma, Frederick.
My mom needed a new washer and I was horrified to find out she had been making trips to the laundry mat since hers wasn't working.
She's a bit wobbly and frail. She's fallen multiple times and the thought of her trying to carry a basket of clothes while negotiating a curb and getting into a building, convinced me that we needed to do something quickly.
Wonderfully, Tim is very supportive of my mom and after discussing when would be a good time for the whole family to make a trip down there, we made arrangements.
Tim's parents live on the way, so the girls stayed with them while Tim, myself, and the little guy headed on down to my mom's with the washer in back of my father-in-laws pickup.
A couple of trips to the local hardware store for a washer hose and a new valve were all that was needed and Tim was able to get the washer installed.
He did a fantastic job! The Lord has blessed me with a resourceful and frugal man.
Mom was so thankful for the new washer and insisted we take some money for it. She's that way.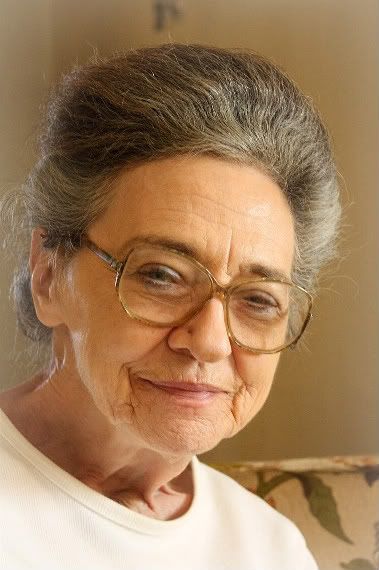 With each visit, I wonder will it be the last one that I'm able to observe her being on her own.
It won't be long before her independence comes to an end.
It seems she's aged dramatically within the past five years.
She's had a hard life and seen more misery, sadness, confusion, and lonliness than most.
Her eccentricities are still very much profound but more subdued since getting back on the medication that helps to keep the delusions and paranoia managable.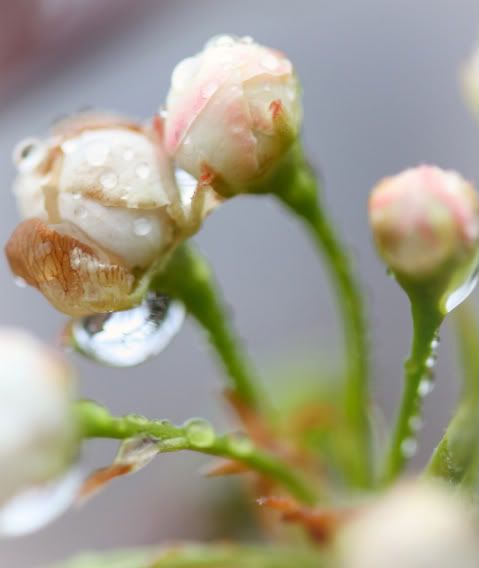 Is it strange that I look forward to the day that she'll be free from the bounds that have held her down tightly for most of her adult life? An illness that has robbed her from enjoying the loved ones she's been so graciously blessed with.
Her life, most of it, has been filled with fear, uncertainty, and the deception of her own mind's doing. But gratefully as she is in the twilight of her years, the worst is behind. It's been a long road, an ugly and even violent road at times.
Looking back I could get angry and many would. There was never baking cookies, confidential talks concerning those of the female kind...those that are usually privileged between mother and daughter, nor many words of affirmation.
She was without the support of a husband both physically and monetarily. I was five when my mother and father divorced, he never looked back.
She worked much of the time to keep food on the table and rent paid.
Our childhoods weren't completely devoid of all nurture, there were moments of clarity...but sadly these seemed so seldom.
I can remember Sunday morning church at our small Nazarene fellowship. The preacher, Brother Biddle, worked up behind the pulpit, his voice raised with passion for the lost and his every word with an "S" in it whistling, droned on as I sleepily sought my mother's lap. She would allow me, a small girl of probably six or seven, to lay over on the pew with my head resting in her lap. I can still remember her hands gently playing with my long brunette hair. Twining it through her fingers as she sat listening earnestly to the preacher.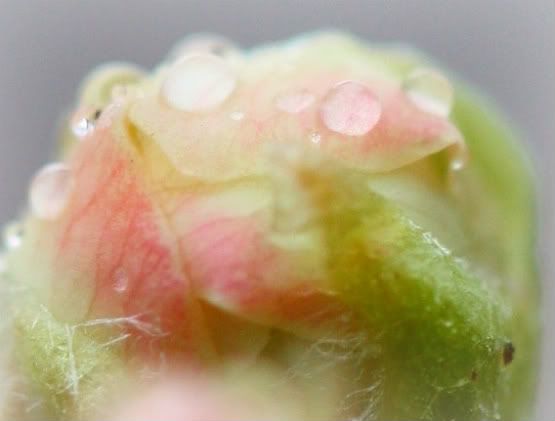 Yes, I long for the day that she is free.
Free to sit closely and safely by our King. Free to enjoy Heaven's haven. Free to experience the gentle touch of Her Saviour upon her head as He lovingly speaks words of acceptance to her.
Until then, I will do my best within the Lord's will to make the rest of her journey here as gentle and sweet as I possibly can.