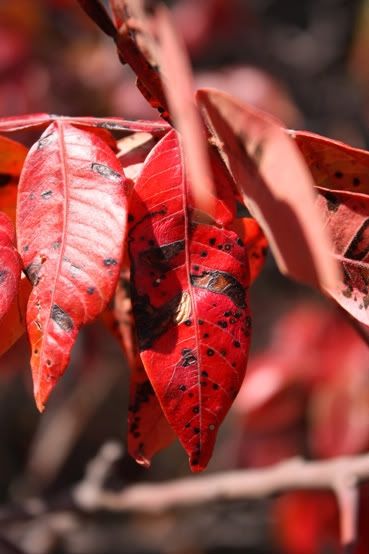 A truly bright colored plant that adorns our Oklahoma landscape during the fall months is Smooth Sumac.
This species of sumac is actually found across much of the United States and the variations of red, orange, and...I've even seen fuschia colored leaves...give our countryside and pastures that extra splash of color in our Autumn landscapes.
I personally find that Smooth Sumac is that welcomed bright spot in the Fall foliage comparable even to the flowering Eastern Redbud in the Spring.
So, if I may ask, what do you enjoy about this particular season?
I've put a poll in the margin out of curiosity. Please participate if you have time.
Fall is a wonderful time to get out and enjoy the beauty of our Lord's creation.
Be refreshed! Julie