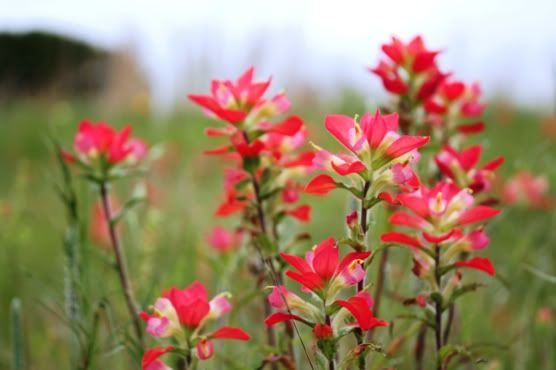 Forty Acre Farm is a hobby farm.
My husband has a real job thirty miles away.
We have four bottle-fed calves along with four steers out on the pasture.
There are two horses, one a Welsh pony and the other a quarter horse.
Recently, a long desired dream of having chickens was fulfilled and we now are the proud owners of three white rocks and three gold sexlinks.
The critter crew also includes three dogs, all mixed breeds and three cats. Actually there are more than three felines as our mama cat has a litter hidden somewhere and we're still not privy to how large her brood is.
Along with taking care of the animals, I homeschool our three cherubs, and labor in our consistently changing vegetable garden.
We lead rather busy lives most of the time around here. And there are numerous projects that are always begging for attention.
Our family is devoted to living conservatively and living out our faith in Jesus Christ.
Life can be hard here sometimes in more ways than one, but the goal is worth the effort.
Thanks for visiting, Julie