Officially it's not winter, but it sure feels a lot like it here.
Owning a farm, albeit small, has its disadvantages when the temps dip below the freezing mark. Animals must have water and don't have the ability to break ice on their own. I'm sure it has to do with the whole opposable thumb thing. So as responsible pet and livestock owners the job of breaking ice falls to the capable humans...Us (better defined as husband and I). He breaks ice for the larger animals and my job is to break ice or provide water for the chickens. Which I may add...again....don't appreciate it. We've already gotten rid of one youngster that thought it his duty to peck me (showed him) and now I have another that is thoroughly misguided. Yesterday, while reaching into the coop to get their feed dish, young Mr. Cockerell gave me a sharp peck on the arm. I was cold, it was early, and I haven't got the Christmas tree up, which adds up to harried middle-age woman jerking young cockerell off of his feet before-he-knew-what-happened and giving him a good hard shaking.
Honestly, it made me feel lots better.
Chick-fil-A's motto is, "Eat more chicken."
Mine is, "Shake a chicken."
But other than farm stuff, there is all the other hullabaloo regarding raising kids. As of late, I feel more like a taxi driver/schedule organizer. Yes, yes, I know that it's my duty as a mother. But we've fallen into the trap of too many activities.
Spreading oneself too thin is one thing but when a whole family spreads itself too thin it makes for a miserable ride! Yet the kids seem to keep excelling, much to my amazement. Shame on me for not having more confidence in their abilities to overcome. And really maybe it's just my tirades they're having to "overcome."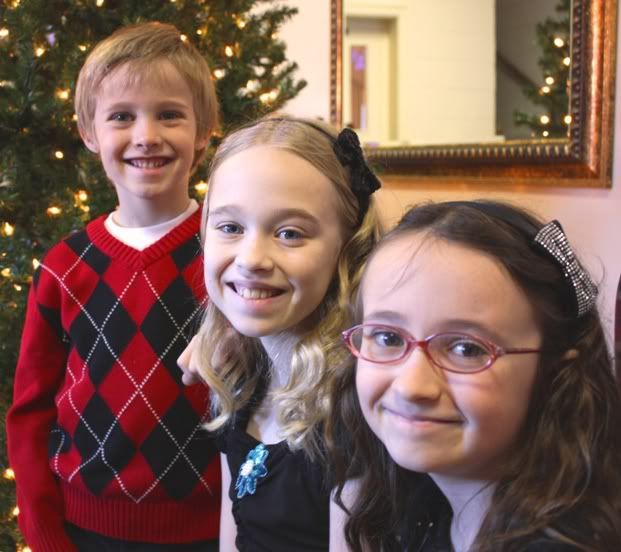 Anyway, all that to say that middle child did wonderfully at the county 4-H speech contest. She won Reserve Grand Champion on her speech, "The Basic Anatomy of a Chicken and What to Feed it."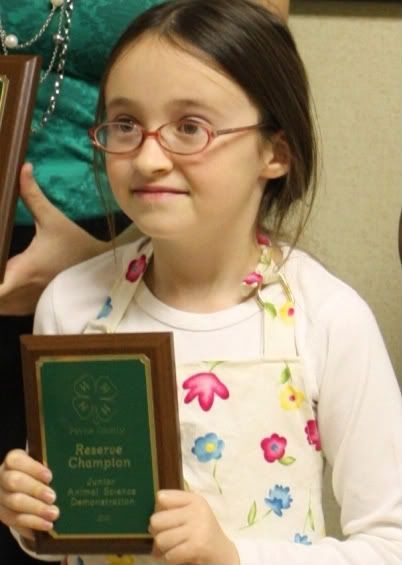 Both girls did fantastically at our local spelling bee. The oldest placed second in her division and middle child won first in her age division. Both girls will be competing at regionals. This is the third year in a row for the oldest to compete at regionals and we're hoping this is the year she'll win it and progress to the state bee.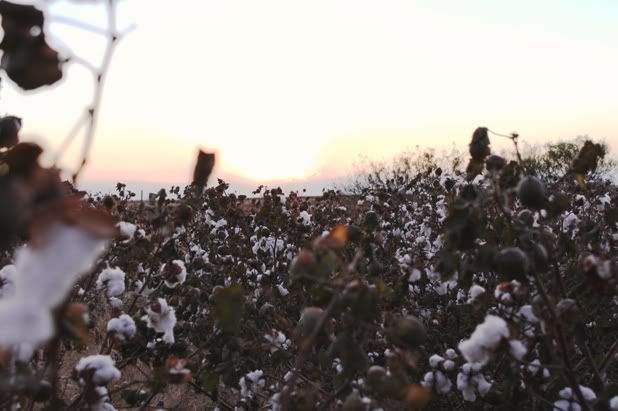 Lately, we've made frequent trips out to Southwest Oklahoma to see my mom and arrange surgery for her knee. My sister and I took guardianship of her this past fall and have been busy with seeing that she is being provided with her medicine and the care that she needs. It is an answer to prayer that my husbands parents live just a short distance (35 miles) from my mom so that the children are able to stay with them while I tend to my mom personally.
Nick, the gimpy-leg dog, is still in the tack room mending from his multi-fractured leg. We will probably stay home this Christmas so that our wonderful friends/neighbors (6 miles away) don't have to come let him out three to four times-a-day to do his business. There are limits.
This past weekend the whole family took a road trip to see Tim Hawkins the Christian comedian. The added bonus was getting to see some dear friends that we don't see often enough. I cry everytime I see them, I know...odd, but he baptized me and married Tim and I. She, his wife, is one of the most gentle spirited and wisest of women that I've ever met. And their daughter, joyful, ever-youthful and someone to whom I owe so much. But she would be surprised to even think that.
I'll wrap it up there...except to say I have a post rattlin' around in my head that will detail an afternoon a couple of weeks ago where I had to climb to the top of the house to save the day.
Stay warm and cozy!
Blessings, Julie