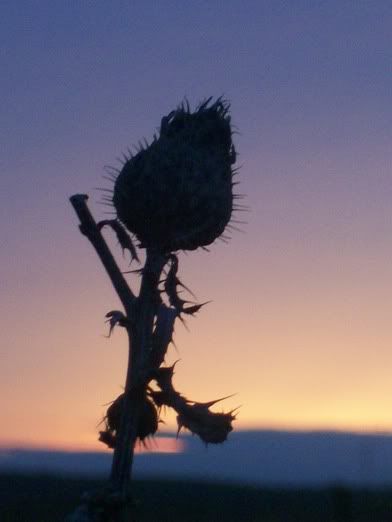 Most days, my day starts early.
I've been amazed that as I've gotten older how much more I enjoy the early morning hours.
My body clock is set at 5:30 AM.
After waking, two cups of coffee follow.
I enjoy my coffee while surfing a bit online.
Then just as the sun begins to peer over the eastern horizon, I suit up...coat, scarf, and hat.
It's Fall and the morning temperatures are a bit brisk.
After running the puppy off of the front porch (she knows better), I head towards the barn and chicken coops. We have two coops that are seperated by a wall of chicken wire currently as the older hens could quite possibly peck one of the younger chickens to death.
After feeding and watering the birds, checking for eggs as the red Sexlinks tend to lay early, and giving the little Welsh pony, Trixie, a li'l bit of scratching, I make my way back to the house.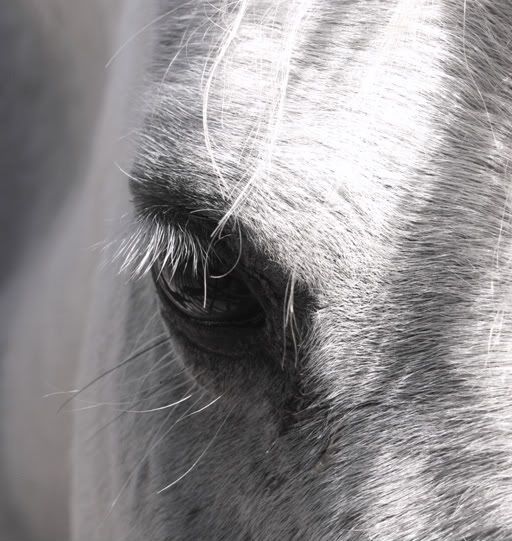 Looking out the kitchen window to the west, I pause to admire the sun spreading it's shine slowly over the lake and woods in the distance.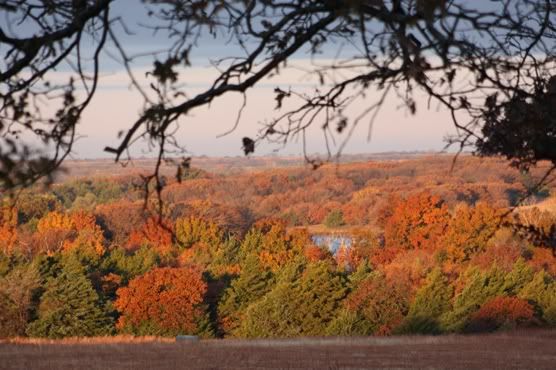 I just have to get some pictures so I rush to grab my camera and station myself on the backporch, clicking away. This is not an easy feat as the backporch, foul-tempered cat, Annie, continuously rubs and bumps her head against my lower leg.
I find that if I pause too long to admire...the time gets away quickly.
So...it's back in the house.
Most days it's cereal for the kiddos.
Of course they don't approve, but who asked them, right.
So the cherubs are up now and there's plenty of conversation, noise, and bustle. It's not uncommon for someone to wake up with a negative attitude. Is it wrong that at this time I relish the fact that I secretly gave away all of his Sillybands to some recent toddler visitors???
Out here, far far away from all that is civilized, I have to take what I can get, don't judge me too harshly.
Back to my morning, school starts as soon as children have made their beds, brushed their teeth (we brush after breakfast), and gotten dressed.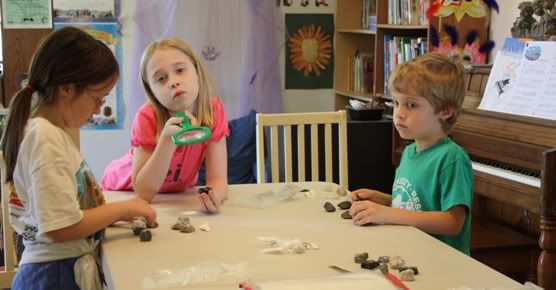 Here, my oldest seems to be saying, "Mom, I know you and Daddy are very frugal, but can't we use textbooks like other homeschoolers?" My boy looks on wistfully.
These are actually photos of the kids observing different kinds of rocks during our Geology unit this past summer. Afterwards, they painted volcanoes.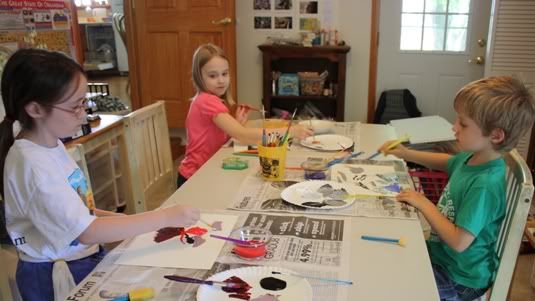 Our school schedule usually looks like this:
Bible Reading & Devotion
Saxon Math
Language Arts & Spelling
Science or Thematic Unit
We're currently working on a 20th Century unit and are stuck at 1910. Well, not stuck, but stopped there for the time being. Seems our afternoons have filled up lately with the extra curricular. This afternoon it's a Geography Coop twenty miles away and then Cub Scouts this evening.
Most evenings, when Tim has gotten home from work, we all try to get as much done outside before it gets too dark.
Yesterday, Tim brought up quite a few roundbales from the pasture. The horses and cows had started eating the ends out due to the increasing lack of green grass.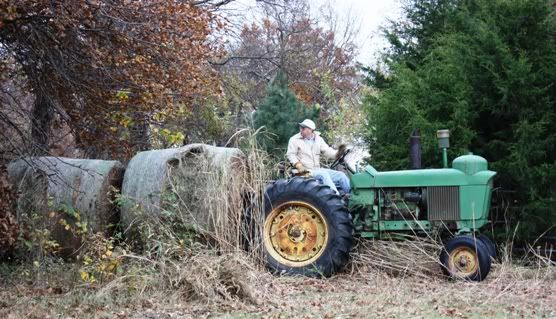 We sell most of these and Tim even put one out in the median of our drive for a friend to come pick up later this week.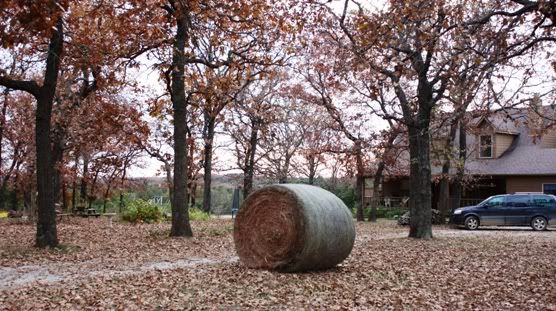 We also needed to bring one to the barn and put a roundbale feeder on it.
But not before the kids had a bit of fun with the feeder.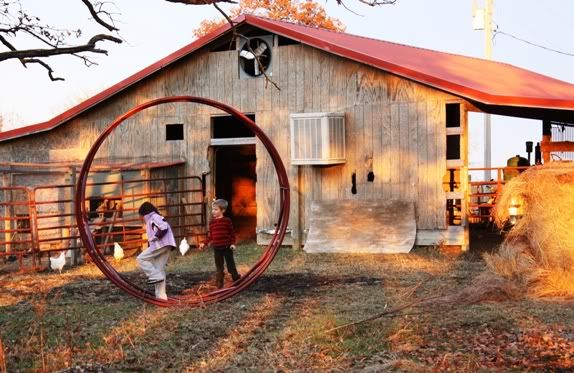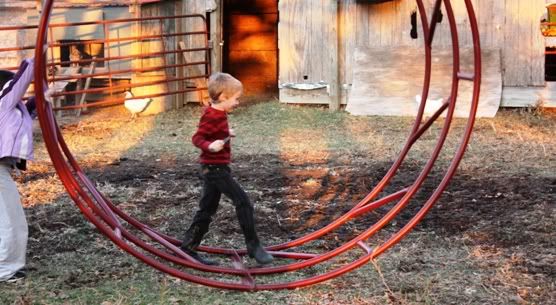 Okay, now we're ready to get the feeder on the roundbale.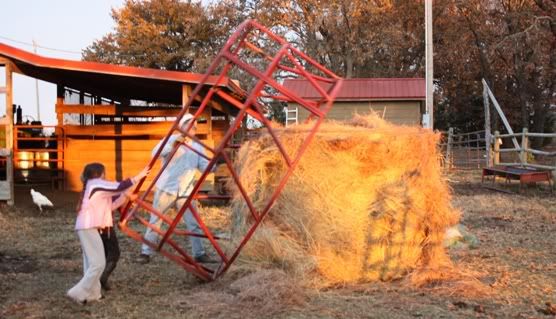 That's done and now time for some more fun!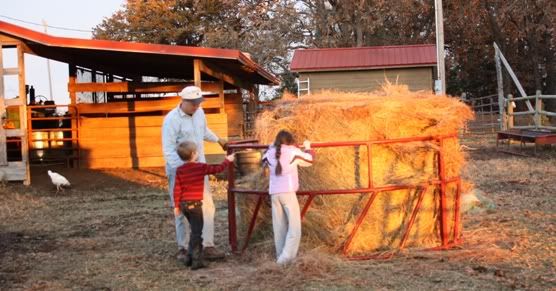 We've had quite a day!
The sun is setting...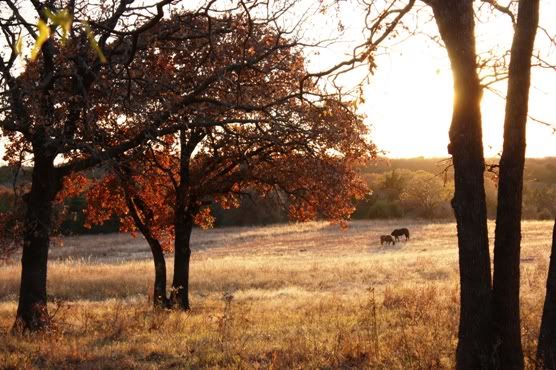 and the kids are basking in it's departing rays.
My last chores outside are to get the older chickens back in their pen, fed, and watered. The younger chickens then get my attention as I have to make sure they have plenty to eat and drink and shut them up in their coop securely. I'm quite pleased that I haven't lost one yet to predation but am bracing myself to not be too overly upset when the inevitable happens as I've read it's quite common.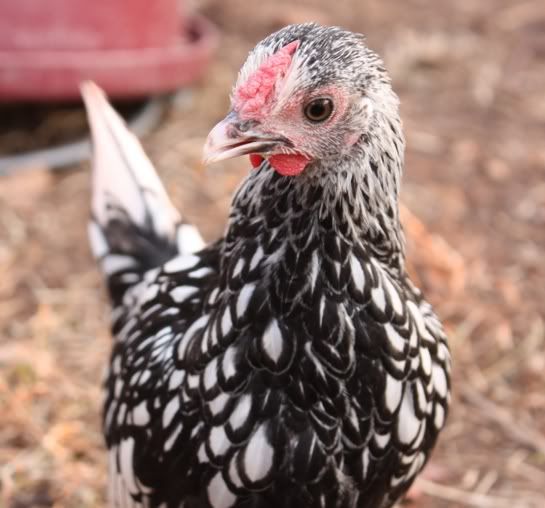 Now, it's inside for the evening meal, supper, and then soon to bed!
While this is not everyday, it is an average day for us.
Blessings to you and yours!